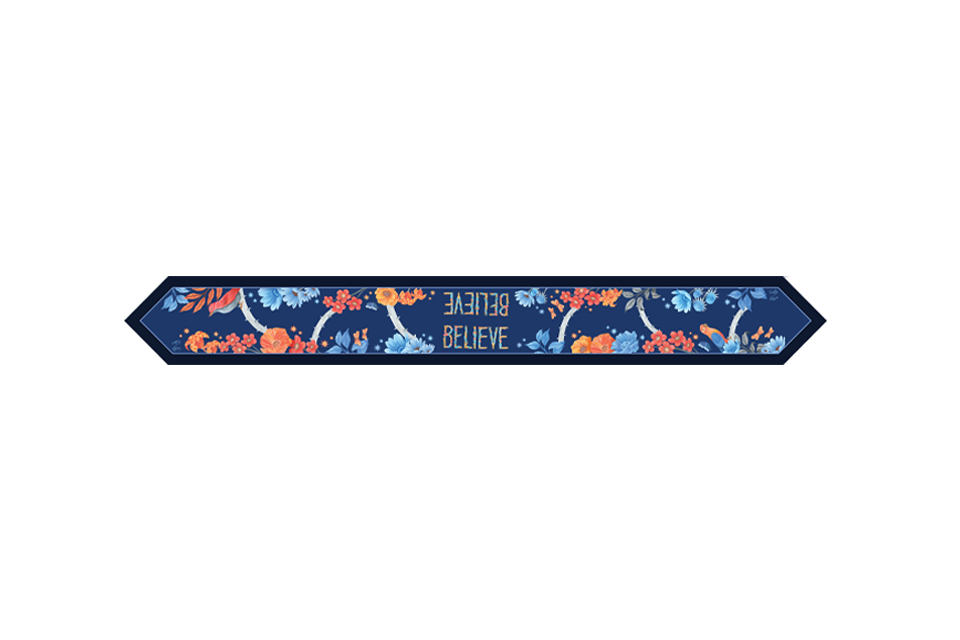 Bag Strap Mo. x S P U N
Inspired by the quote 'You are what you believe' , she prefers to use flowers to represent liveliness of the girls who she would like to encourage their belief. Using vibrant colors in the elements is to convey energy inside them. All of the animals represents friends in their lives that will stay beside when they have something distract their belief.
Illustrated by SPUN exclusively for Mo. customers
Dimensions :  88.5 cm x 5 cm
Thickness  :  0.1 mm
In stock (can be backordered)
Preserve the beauty of your bag strap by storing it flat and untied. Gently wash with hand. Avoid contact with rain, water and other chemicals, and entrust it to a professional dry cleaner when needed. Can iron with low temperature.
| | |
| --- | --- |
| Dimensions | 88.5 cm × 5 cm (L × W) |
| Thickness | 0.1 mm |