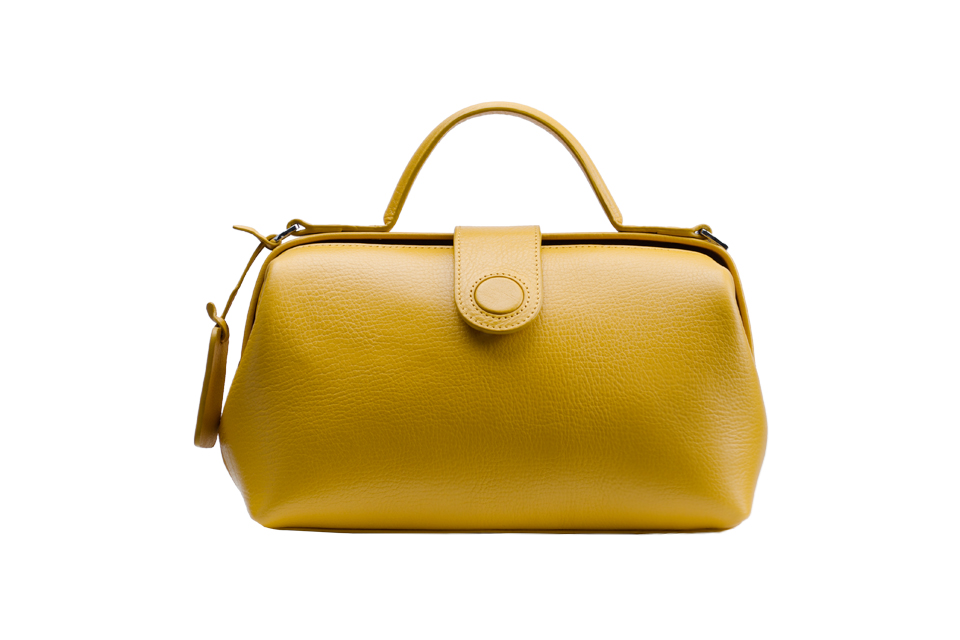 Doctor Mo. Luxe Butter Yellow
* Personalized Doctor Mo. will be ready to shipped out after 3 working days after you have confirmed the order and payment.
This latest creation "Doctor Mo. Luxe" was designed to serve better needs for working women who require all-in-one bag for their busy schedule. Still remained the concept of vintage bag style, Doctor Bag, with an additional handle, bottom scratch-preventive bottom metal part and the bigger D-Ring to attach the strap.
Crafted with beautiful soft cow grained leather with the pleasant tactile feel, timeless design & ease of functionality. Emboss Your Doctor Mo. by using the traditional Tromp l'oeil technique. The collection brings a sense of refined, yet friendly confidence to pieces that you can use every day on any occasion.
Dimensions : 24.5 cm x 13.5 cm x 17.5 cm (L x D x H)
Additional Info : Inner Height is 13 cm
Items to fit : iPad Mini & Mirrorless Camera
Handle Clearance : 4.5 cm
Weight : 495 g
Out of stock
Classic Choice for Modern Working Women
Doctor Mo. Luxe is the classic version of Doctor Mo. Original. With its function to conveniently put your belongings and easily find them, whilst showing its form to fit in today's fashion style. This Luxe edition creates versatility on occasion usage with additional handle. This minimalist everyday bag represents your carefree self-expression and your value of high quality of life.
You can open and close Doctor Mo. with one hand. It has a zip compartment for your valuable items or stretchable items like keys, also an open pocket for your quick access to your phones.
Doctor Mo. has enough space to put an iPad Mini, a mirrorless camera, and other everyday essentials including Mo.80 Wallet.
Dimensions

24.5 cm x 13.5 xm x 17.5 cm (L x D x H)

Materials

Super soft grained leather for feel-good tactile and easily to take care off.
The more you use, the leather will become softer and give you greater tactile experience as it ages.

Usage

Everyday use from Day to Night. Weekday to Weekend. Doctor Mo. Luxe has removable long strap that transform from crossbody to classy handbag.