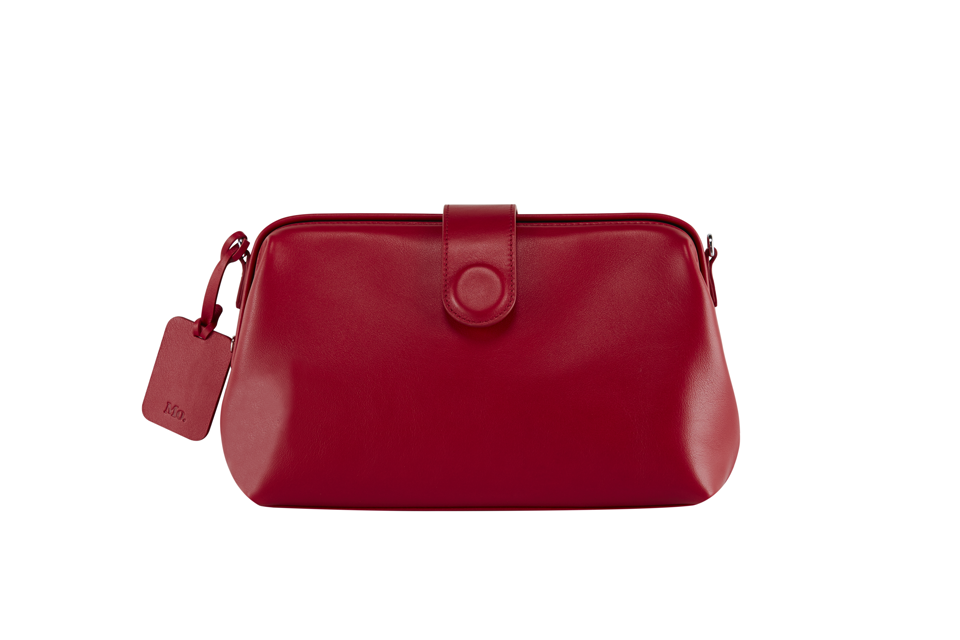 Doctor Mo. Paris RED
* Personalized Doctor Mo. will be ready to shipped out after 3 working days after you have confirmed the order and payment. 
This go-to-hip "Doctor Bag" was designed together with Japanese leather craft master with close attention paid to every detail. Crafted with beautiful soft cow leather with the pleasant tactile feel, timeless design & ease of functionality. Emboss Your Doctor Mo. by using the traditional Tromp l'oeil technique. The collection brings a sense of refined, yet friendly confidence to pieces that you can use every day on any occasion.
Dimensions : 24.5 cm x 13.5 cm x 17.5 cm (L x D x H)
Additional Info : Inner Height is 13 cm
Items to fit : iPad Mini & Mirrorless Camera
Weight : 390 g
Adjustable Strap : 44 cm – 55 cm (from the hook to the shoulder height) 
Total Strap Length : 110 cm
Out of stock
Doctor Mo. is the perfect balance of "Function & Form." With its function to conveniently put your belongings and easily find them, whilst showing its form to fit in today's fashion style.  This minimalist everyday bag represents your carefree self-expression and your value of high quality of life.
You can open and close Doctor Mo. with one hand. It has a zip compartment for your valuable items or stretchable items like keys, also an open pocket for your quick access to your phones.
Doctor Mo. has enough space to put an iPad Mini, a mirrorless camera, and other everyday essentials including Mo.80 Wallet.
Dimensions

24.5 cm × 13.5 cm × 17.5 cm (L × D × H)

Materials

Super soft leather for feel-good tactile.
The more you use, the leather will become softer and give you greater tactile experience as it ages.

Usage Occasion

Everyday use : Roaming around the city with an adjustable strap, Semi-Formal Event Clutch : Remove the strap and twist the D-ring upside down.